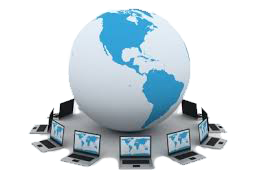 Home
Service Solutions Pvt. Ltd. -SSL is one of the pioneering Business Process Outsourcing companies providing contact centre services; complimenting back end services in Bangladesh. SSL – being the largest outsourced service provider of the country, is highly equipped with state-of-the-art hardware and software solutions to run a full fledged 24x7x365 contact/call centre and any sort of back-end business processes for its clients.
SSL has been developed with a very versatile character with most modern and hi-tech professional setup to match with any kind of environment to provide world class outsourced services to its clients. SSL has dedicated and experienced team who are smart, well trained and capable of providing high quality services.
Our Vision:
Our vision is to make business easy for the clients by applying latest innovations while designing solutions and ensuring maximum efficiency in delivering service to capture major share in the domestic and international BPO market.
Our Mission:
Our mission is to lead the industry by delivering satisfaction.
We Believe in: Innovation, Quality and Performance
We Promise our clients: Growth, Reliability and Satisfaction
SSL Stands for:
Enhance efficiency and increase productivity for clients
Improve Customer Service for clients
Reduce operational cost for clients
Increase revenue for clients